1

Polished Wooden Stick Quest Item
1

Polished Wooden Stick Quest Item
1

Polished Wooden Stick Quest Item
1

Polished Wooden Stick Quest Item
1

Polished Wooden Stick Quest Item
1

Polished Wooden Stick Quest Item
1

Polished Wooden Stick Quest Item
1

Polished Wooden Stick Quest Item
2

Dirty Used Shirt Quest Item
2

Dirty Used Shirt Quest Item
3

Empty Dirty Plate Quest Item
3

Empty Dirty Plate Quest Item
3

Empty Dirty Plate Quest Item
2

Dirty Used Shirt Quest Item
3

Empty Dirty Plate Quest Item
2

Dirty Used Shirt Quest Item
2

Dirty Used Shirt Quest Item
3

Empty Dirty Plate Quest Item
2

Dirty Used Shirt Quest Item
3

Empty Dirty Plate Quest Item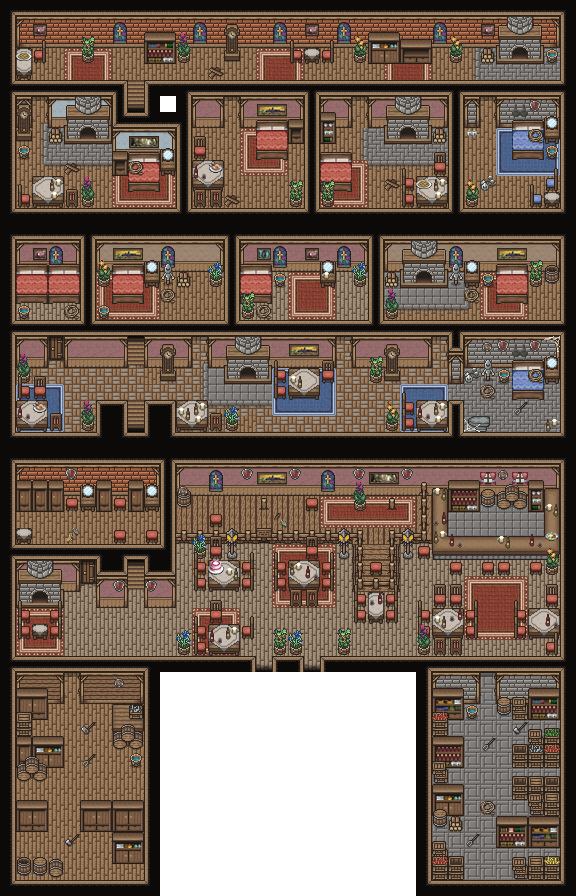 It's a hotel located on the west side of Waldenbach. Contains two floors.
NPCs
Guest Hanio
Guest Galzono
Dancer Lola
Guest Victorin
Dancer Evelin
Cleaning Lady Tiffany
Dancer Mandy
Dancer Sandy
Dancer Candy
Barkeeper Gekko
Guest Mobos
Guest Gerid
Nando Steck
Gold Teeth Hubi
Guest Gerid
Leo Olsson
Guest Benni
Dancer Anastasia
Locations

Quest Items

Polished Wooden Stick x8
Dirty Used Shirt x6
Empty Dirty Plate x6
Community content is available under
CC-BY-SA
unless otherwise noted.