1

Church Rat Level 24
• 1150 HP
• Melee
• Neutral
• Drops #11 and 5-18 Gold
1

Church Rat Level 24
• 1150 HP
• Melee
• Neutral
• Drops #11 and 5-18 Gold
1

Church Rat Level 24
• 1150 HP
• Melee
• Neutral
• Drops #11 and 5-18 Gold
1

Church Rat Level 24
• 1150 HP
• Melee
• Neutral
• Drops #11 and 5-18 Gold
1

Church Rat Level 24
• 1150 HP
• Melee
• Neutral
• Drops #11 and 5-18 Gold
1

Church Rat Level 24
• 1150 HP
• Melee
• Neutral
• Drops #11 and 5-18 Gold
1

Church Rat Level 24
• 1150 HP
• Melee
• Neutral
• Drops #11 and 5-18 Gold
1

Church Rat Level 24
• 1150 HP
• Melee
• Neutral
• Drops #11 and 5-18 Gold
1

Church Rat Level 24
• 1150 HP
• Melee
• Neutral
• Drops #11 and 5-18 Gold
1

Church Rat Level 24
• 1150 HP
• Melee
• Neutral
• Drops #11 and 5-18 Gold
1

Church Rat Level 24
• 1150 HP
• Melee
• Neutral
• Drops #11 and 5-18 Gold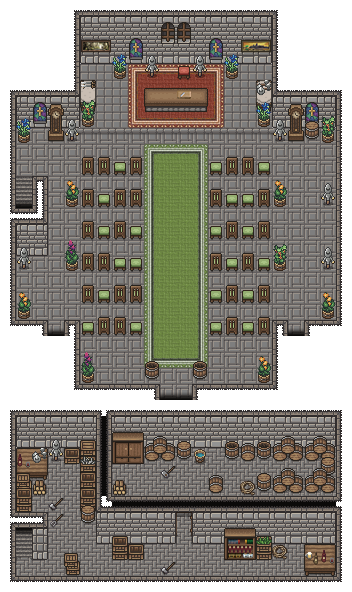 It's a church located on the north-western side of Waldenbach. Contains ground floor and a basement.
NPCs
Priest Hampus
Locations

Enemies
Church Rat x11
Trivia
Despite Priest Hampus (1) often mentioning the act of confession, the church does not actually seem to contain a confession chamber.
Community content is available under
CC-BY-SA
unless otherwise noted.