7

Trinket of the Innkeeper Quest Item
1

Little Rat Level 1
• 12 HP
• Melee
• Neutral
• Drops 0-1 Gold
1

Little Rat Level 1
• 12 HP
• Melee
• Neutral
• Drops 0-1 Gold
1

Little Rat Level 1
• 12 HP
• Melee
• Neutral
• Drops 0-1 Gold
1

Little Rat Level 1
• 12 HP
• Melee
• Neutral
• Drops 0-1 Gold
1

Little Rat Level 1
• 12 HP
• Melee
• Neutral
• Drops 0-1 Gold
1

Little Rat Level 1
• 12 HP
• Melee
• Neutral
• Drops 0-1 Gold
1

Little Rat Level 1
• 12 HP
• Melee
• Neutral
• Drops 0-1 Gold
1

Little Rat Level 1
• 12 HP
• Melee
• Neutral
• Drops 0-1 Gold
1

Little Rat Level 1
• 12 HP
• Melee
• Neutral
• Drops 0-1 Gold
1

Little Rat Level 1
• 12 HP
• Melee
• Neutral
• Drops 0-1 Gold
1

Little Rat Level 1
• 12 HP
• Melee
• Neutral
• Drops 0-1 Gold
1

Little Rat Level 1
• 12 HP
• Melee
• Neutral
• Drops 0-1 Gold
1

Little Rat Level 1
• 12 HP
• Melee
• Neutral
• Drops 0-1 Gold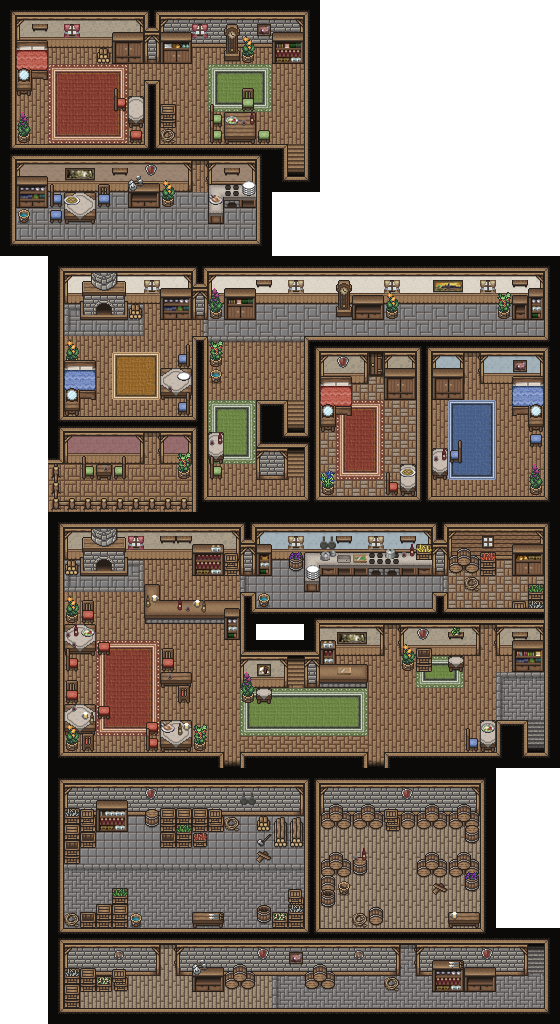 It's an inn in which you start the game. It's located on the north side of the street in Farshore, third one from the shore. Contains two floors and a basement.
NPCs
Cleaning Lady
Inn Keeper Annabel
Cook Tibor Terell
Bailey Greg
Barkeeper Haven Elliot
Waitress Aniya Elliot
Guard Jeppe Ezekiel
Andre Rudyard
Johan Sefu
Aksel Tue
Merchant Ian Meldola
Locations
Quest Items
Used Shirt
Used Trousers
Used Shoes
Dirty Dish
Firewood
Wine
Trinket of the Innkeeper
Enemies
Little Rat
Community content is available under
CC-BY-SA
unless otherwise noted.